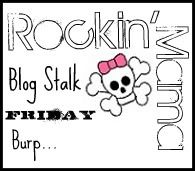 then on to FRIDAY FUNNY with
First is a product my sister un law sent me... She is a vendor relations specialist at an RV parts distributor
"The Gota'Go™ Personal Care Device is a concealed, catheter-like device that is worn under clothing and enables males to urinate in situations where a bathroom break is not possible.
The Gota'Go™ Personal Care Device is similar to a jockey-strap and has an elastic cotton waistband (sized Small, Medium, Large, and Extra Large), fitted with hip or buttocks straps that supports an under-crotch support similar to that offered by a pair of briefs.
The male's penis is inserted into a soft molded rubber or plastic sheath, the end of which would open into a small-diameter, pliable plastic or rubber surgical tube. This outflow tube is equipped with a synthetic round-the-thigh strap fitted with Velcro closures, surgical rubber or plastic.
The Gota'Go™ Personal Care Device could be worn on either leg. The upper end of the receptacle bag is fitted with a one-way release valve for emptying the accumulated contents. "
That shit is just weird.... i wish your pee bag to explode lazy fucker!! Jeeze!
i also found these weird products....
\