A GIANT
FOR HER BLOG STALK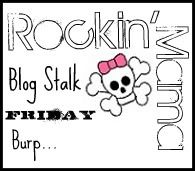 Now on to why shady bitches make the rest of us legit bitches look bad.
I was talking to a dear old friend the other day and he seemed to feel like he did something wrong, by calling out what seemed to be a shady bitch...
this conversation ensued... he will be called the Patient to protect his identity even though he know this is about his hairy ass:)
when asked what he did that was so fucked up
Patient responded:
I'm just bummed because of a female. She used to have a crush on me back in the day, we reconnected , talked for hours on the phone (when i say hours i mean 7+ hours a day and it killed my monthly minutes).
I drove way out to her house to "hangout" and shit got weird.
She seemed like she liked me, we made out a little, but then night got real weird. She was broke and asked if i could drive her to her work so she could get a loan from a co-worker. Me being a nice guy i said sure. Then she had me park around the corner because as she put it, "her co-worker likes her and flirts with her, so she didn't want him to see her with me". I did as told and she got her money. We go back to her house and start to watch a movie, but she is constantly texting someone. i see its from some guy and he is thanking her. Movie is almost over and at the climatic end (It was Scream 4), and there is a knock at the door.
She gets up See's its some guy and says she will be right back. She barely opens the door, just enough for her to fit out, and sits outside talking to him. She then comes back in sayin her "friend"s sister just committed suicide and she has to go with him so her kids don't get taken away by CPS. I go leave as she is driving off with him.
I thought that it was a really weird way to end the night. we talked on and off and all of a sudden she changed her status to being in a relationship and I'm like WTF???? She said some guy wouldn't leave her alone, so she did that to scare him off.
Ive learned alot from my past relationships that have been sour, That's the best thing about them is the learning experience. I haven't had too many real bad ones, as i think you know, even after the break-up, i have remained friends with most (almost all) of my exes. But there where a few where i was cheated on and majorly burned, and i know the warning signs and the big red light was flashing. i saw what i thought were signs, but am now being told that its not what i thought. So i spilled my guts to her and now i think she thinks I'm crazy, which i probably am
I really haven't talked to her for a while (until today) and just spilled my guts. Told her how i have been burned and the signs that i saw kinda scared me. Ive learned not to let people in close to me, as i am afraid of being heartbroken, and i just saw myself falling for her way too fast and when all these weird circumstances popped up, i thought back to my time with Elizabeth and figured i was being played (which i might have been).
She says differently, but i don't know who to trust, her or my gut. After i told her everything all she could really say is, "um WOW... I'm speechless... I really didn't expect to hear that... Let me take all this in one mo again..." then i asked for her to say something and her reply was, "I'm... well... i really didn't expect to hear that from you... my chin is literally still on the ground...".
Am i crazy or what?!?!?
Yeah.... that's what i thought too boys and girls.... bitch is playin games. Patent has a history of being the "NICE" guy. He has always shown me love and respect, and that's sayin a lot...
DR. MAD WHITE WOMAN
We were always cool, even when bitches weren't:) you always stood up for me, always had my back.
Sounds like said female is playing games. It's fun and easy.
Maybe she's not, and maybe I'm wrong. Maybe she's shocked cause you were honest... maybe your gut was right. I don't think your crazy at all. Sometimes REAL feeling are scary. And sometimes spilling it scares others...
Doesn't make you crazy. It makes you real, and real is scary.
PATIENT:
That's what i thought, when i see things that are kinda weird and not right, i just get this feeling. She said she really liked me, and we were real close to doing some "dirty dancing" before dude showed up, but some things just wernt adding up.
I too was wondering if she was shocked because i saw right through her, and she hasn't told me that I'm wrong, just everything that i typed.
This is why Scorpios and Scorpios don't mix! Oh the sex might be SUPER CRAZY, but there's also alot of headbutting! I WISH I WAS WRONG
DR
Yeah... but if you continued playing her game. Where would you be? Broken? Maybe she has a good excuse, but wouldn't there always be doubt?
Makes me wanna drive my ass over there and kick hers
in all reality it was just a shit storm of unfortunate events that made him feel this way,
I hope for bitches sake at least...
Why do you stupid bitches have to ruin the good ones for us legitimately trying to find a good man?? I don't know this chick, so i don't know her circumstance, but i do know a few of the other bitches who have scarred this great dude, to you I say FUCK OFF AND DIE... What the patient did here though in spilling his guts was a classic DAMAGED CHICK move... so you stupid bitches, this is what you sound like only worse, and DUDES, take a lesson from a gentleman, its OK to say how you feel, in fact its better than being an arrogant ass, this patient, instead of being all love sick puppy, or fucking asshat, decided to COMMUNICATE!!!
and if any of you real females are looking for a great dude, let me know, Ive got a line on a winner, so there is that...