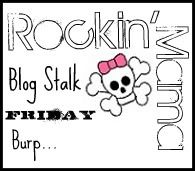 Thank you
DESTINY
at
ROCKIN MAMA
FOR YOUR AWESOME HOOKERNESS
YES, I JUST MADE UP A WORD
FUCKING DEAL WITH IT
Fuck you.... Ive been been busy..
Things i was doin while i was not harrasing you stupid bitches..
My Mr. MANCHILD is still all fucked up, i swear his bitch ass is worse than the fucking kids....
I feel bad cause he looks like quazimodo on crack.... Its kinda funny to watch him walk around.
I am going to kick him down a flight of stairs maybe then his whiny bitch ass will go somewhere else.
School shopping....
Im pretty sure thats gods way of punnishing moms. Its tourture. no one place has as eveything on each kids list its always a four store trip, so between three tiny terrorists, gas money for the beast, on top of the billions of pennies spent on said supplies.... sheer tourture!!
My monsters dont go back to school untill September 12th....
And even the tinyest terrorist gets to go this year.. for a while at least, untill she figures out the teachers weaknesses and exploits them.. yes i fully expect my child to be expelled from preschool...
I love when they are home, but going to school definitely helps me appreciate them more.
The Crazy bitch is up to her old tricks again....
I mean seriously,
Grow the fuck up,
you wonder why i get so fuckin pissed off..
I do not want to hear about your dates,
I do not want to hear about you selling my dads
especially when its after the fucking fact and
your selling shit that i wanted
your pretty much a stupid bitch.
BLOGS THAT ROCKED MY SHIT THIS WEEK
These bitches are hillarious